TRAINING COURSE 1 - 1 Day
Deep Dive into Electronic Payments - Acquiring Focus

Intermediate Level

Today's payments industry is dynamic and the future looks exciting. Deep Dive into Electronic Payments is a comprehensive course providing a broad understanding of each of the key players and their roles in the electronic payments value chain. You will learn the fundamentals about what drives revenue, cost and risk in the payments industry as well as gain insights regarding innovators and disruptors affecting trends in the payments industry today in the future.
Enable each participant to understand the key concepts and economics of the payments industry, as well as the risks, opportunities and interdependences between the various players in the payments value chain, with particular focus on the merchant acquiring side of the industry.
The Deep Dive into Electronic Payments is tailored to individuals with a basic to intermediate understanding of the electronic payments ecosystem and who are interested in learning more about the acquiring / merchant acceptance side of the business. The course has proven useful to both managers and staff working for established firms as well as for innovators and start-up disruptors to better achieve career and their organization's goals.
Module 1: Electronic Payments Industry Overview
Objective: By the end of Module 1 you will be able to:


1. Recognize the key players, their functional roles, differences and interdependences within and across each segment of the electronic payments value chain

2. Identify current and future opportunities, trends and implications for business growth across each component of the value chain


3. Understand the terminology and complexities of the merchant acquiring business within the payments landscape, armed with insights regarding the disciplines and evolving business models affecting payment acceptance and the processing of transactions


4. Identify the increasingly important role of risk management and compliance, especially regarding payment network rules and regulatory changes affecting the payment industry and the merchant acquiring side of the business


5. Demonstrate your understanding of the Module materials via an interactive exercise
Module 2: How the Payments Industry Players Make Money
Objective: By the end of Module 2 you will be able to:

1. Understand the key revenue and expense drivers for players in each segment of the electronic payments value chain


2. Explain the interdependencies of the revenues and expenses between the key players and factors that affect the bottom line within each segment


3. Understand the principles and priorities for effectively managing merchant acquiring programs


4. Identify payment innovations and trends in business models and technology that impact how payments players make money


5. Demonstrate your understanding of the Module materials via an interactive exercise
I. Players and their roles in the electronic payments industry
The payments value chain
Payments terminology key terms
Traditional players & new entrants
POS and ecommerce
II. Functional roles and interdependencies of key players
Impacts of traditional players (Visa MasterCard, ACH, Amex, Discover)
Third parties adding value (Processors, PFs VARs, PSPs, ISOs, ISPs, Gateways)
Player interdependency risks
Cooperation versus competition
How it all fits together
III. Risk management and compliance
Impact of regulation (KYC, OFAC, AML. BSA)
Security and PCI DSS compliance
Payment network rules and standards
Licensing requirements
Cross border payments and complexities versus emerging solutions
IV. Evolution of payment types and acquiring business models
Evolution of legacy players payment providers (How they have evolved, roles/responsibilities)
Alternative payment types and payment providers
New entrants, innovators and disrupters, including payment facilitators, aggregators, and trading platforms
Trends and changes in the payments competitive landscape
Opportunities and risks for growth
Faster Payments & alternative payments
I. Revenue, Expense Drivers and Profitability Metrics of Key Players
Terminology of payments economics
Bankcard payment networks
American Express, Discover, PayPal, AliExpress, UPI, JCB
Issuing side of the business
Merchant acquiring side of the business
Alternative payment players and types, e.g., digital currencies and blockchain technologies
Drivers of revenue and expense for players in each segment
Implications and interdependencies of revenue and expense components
Impacts of innovation and technologies on key players and profitability
Key components of cost of entry for new players in the payments industry
II. Deeper Dive into Acquiring and Payment Acceptance Economics Across Different Business Models
Managing merchant acquiring programs

Revenue sources
Expense drivers
Profitability Metrics

Key disciplines
Credit underwriting the costs and benefits of risk management
Unique revenue, expense & profitability characteristics of:

Acquirer Banks (e.g., Chase Paymentech, Wells Fargo, ...)
Processors, VARs, ISPs (e.g., First Data, Global Payments, TSYS, Vantiv, ...)
ISOs, PSPs (e.g., QualPay, iPayment, ...)
PFs (e.g., Square, Stripe, PayPal, AliPay, ...)

Implications, risks and opportunities for alternative payment acceptance and acquirer models
Global Vision Group Company Description:
Global Vision Group is a payments industry consultancy firm that provides creative, cost-effective solutions to strategic and tactical issues.

Our team is comprised of 12 professionals with experience and expertise covering the spectrum of disciplines in payment systems and
business enterprise strategy.

To learn more please visit our website at www.gvgroup.net.
Meet the GVGroup Instructors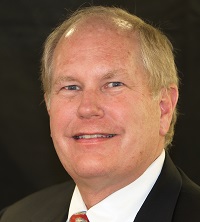 President
Tom Layman is the President and Founder of Global Vision Group. In addition to managing the company, he serves as the leader of its strategy practice group. His specialties include business strategy, financial modeling, research and risk mitigation.
Tom has over 30 years of international and domestic experience in the financial services and electronic payments industry. Prior to creating Global Vision Group, Tom was Senior Vice President with Visa U.S.A., holding a number of executive positions during his 11-year career there. He managed the Visa Profitability Consulting practice, as well as all of the business research functions, which included performing cost reduction and benchmarking studies, and served as Chief Economist.
As global relationship manager at Visa, Tom helped US-based issuers launch programs overseas. He also headed up all of Visa's efforts to mitigate the impact of personal bankruptcies on creditors, and cochaired a creditor coalition that helped write, introduce, and lobby bankruptcy legislation.
Prior to Visa, most of his experience was directed toward assessing the business environment risk of emerging markets. Tom holds a BA from Vanderbilt University and a PhD in international trade and finance from the University of North Carolina at Chapel Hill. Tom has over 20 published articles on credit card and economic policy issues and is coauthor of a book on the role of foreign direct investment in Indonesia. Tom also Chairs the Board of Directors of the San Francisco Consumer Credit Counseling Service (dba Balance).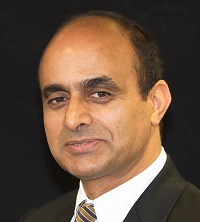 Principal
Practice Leader, Operations & Efficiency Practice
Vinod is a GVGroup principal and leads the risk, operations & efficiency practice, where he specializes in best practices for debit, credit and ACH products, credit risk policy evaluation, risk and marketing score cards.
He has over 25 years of success in financial services and payment system organizations, developing and managing initiatives that enhance a company's position, brand-differentiation and competitive strengths in the marketplace.
Vinod was Vice President with Visa USA for nearly a decade, where he was in charge of Issuer Risk Management and spearheaded various benchmarking and cost reduction initiatives in risk management to improve bankcard industry profitability.
Prior to joining Visa in 1992, Vinod was with Bank of America, where he was on the project team that successfully implemented the Flex Project bank-wide in 12 months.
He was also responsible for management of business unit financial reporting functions, spearheading one the major process-change projects undertaken by the bank.
His background also includes three years project management experience developing national grid infrastructure in Africa.
Vinod earned a Bachelor's Degree in Engineering from Kashmir University and a Master's Degree in Business Administration from San Francisco State University.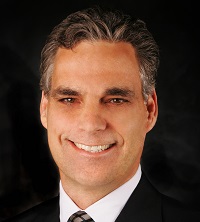 Senior Consultant
Kevin is senior consultant with GVGroup and brings over 23 years of experience domestically and internationally in the financial services and electronic payments industry.

Kevin's career includes attaining the position of Senior Vice President at Visa, responsible for sales and partnerships with multiple top 10 issuing and acquiring banks that generated more than $40 billion in annual card sales volume. During his tenure there, Kevin was instrumental in delivering numerous new products and services to Visa's banking clients. For example, Kevin supported supported the creation, development and initial launch of several fraud reduction programs, including the Issuers' Clearing House Service and AntiCounterfeit Terminal Program, which have continued to save issuers millions of dollars.

In 2002, Kevin joined Wells Fargo Bank as Vice President and National Relationship Manager for the Merchant Processing Business. Kevin also served as a mortgage lending officer at Washington Mutual Bank, where he brought card marketing innovation concepts to the Home Loan Mortgage Banking Division.

Given this deep domain experience in the financial services industry, Kevin's expertise covers a broad range of areas, including marketing, debit, credit and ACH products, customer life cycle management, relationship management, product innovation, merchant processing in both the physical and online environment, co-branding, commercial card products, operations, risk management and collections. Kevin holds a B.A. degree from San Jose State University.
Edit Page