Course Duration - 1.5 Hour

Level - Beginner

This course lays the foundation to gaining competitive advantage in the Blockchain space by providing an understanding of the competitive implications and business opportunities associated with how Blockchain is affecting global industries such as finance, real estate, retail, healthcare, arts & entertainment, government, legal, food, energy, hospitality, education, insurance and supply chain among others. Through field experts, guest speakers, case studies and a group project the course aims to cover the factors and principles that govern the planning, organizing, and managing of a Blockchain based company or venture.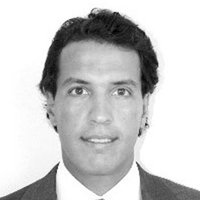 Alex has worked on developing communications & marketing strategies for Warner Music Group, Merrill Lynch and Polo Ralph Lauren in New York. In addition to his international experience in the USA and Europe, Alex has held positions at top Latin American marketing services agencies in Brazil, where he also completed a Masters in Marketing. While working for WPP (the world's largest marketing conglomerate) in both Hong Kong and Los Angeles, Alex led marketing & branding efforts for Fortune 500 companies such as Coca-Cola.
Alex received his B.A. in Business & Marketing from Fordham University-NYC, his M.A. in Marketing from Pontificia Universidade Catolica and his MBA from UCLA.
Edit Page