The World is Split (English)


Course Duration - 1.5 Hour

Level - Beginner

This course is an initiation to the cryptocurrencies world with a Payments perspective. We will provide a lot of data and take specific examples relevant to the Payments Industry to explain what all this is and is not and how to get involved securely or not. You will learn also about ICOs. What they are and what they are not.

For the longest time, the benefits of technology have been asymmetrical. The data that we create when we make online transactions, for example, are useful to companies and governments. Companies can monetize it but we don't get anything in return from most of them.

Enter blockchain. Then the disruption began, and the world becomes split. Blockchain has enabled ordinary individuals to take part in transactions that were once only limited to established businesses in the industry. The game is no longer one-sided.

Almost every industry today holds a huge potential for disruption. Is the technology disrupting things for the good, or for the bad? How can we and our businesses adapt to the changes that this disruption may bring? What do the data say about the future of the market and the world, in general?

This course aims to provide students with the relevant information to help students assess the impact of innovation and/or disruption on your business and plan for the long term. The World is Split course will give real data on the crypto-world and Blockchain and make you understand potential alternatives of the future in different industries but also the limits and challenges that they face today.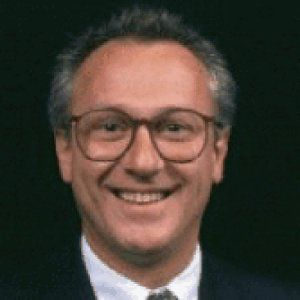 Daniel Chatelain
CEO, PayKademy
Daniel Chatelain is a Payment and Fintech industry executive focused on innovation and sitting on the board of directors or advisors of emerging companies. He started The BayPay Forum to help foster innovation in payment and commerce. He is the CEO of PayKademy: Payments are difficult, Learning them shouldn't be.
PayKademy is the new school to learn Payments. Payments are more and more an integral part of a business and few people understand the competitive advantage that you get when you understand the complete ecosystem, how it works and its pricing models PayKademy provides courses in-person, on-site and online with a careful selection of instructors, experts in the industry and a particular attention to keep the students engaged with their instructors being face to face or online as well.
The BayPay Forum is a member based organization that gathers today over 15,000 executives from thousands of companies and that organizes events for its members to understand the new trends in innovation in payments and commerce in the San Francisco Bay Area, Los Angeles, Atlanta, Toronto, New York, Paris, London and Luxembourg.
Prior to that, Daniel was CEO, President & COO of companies he started as an entrepreneur or within the Lagardere (Elle, Woman's Day, Car & Driver, Hachette, Canal Satellite) and EADS group (Airbus, Ariane, Eurocopter) and Vice President of a VC backed companies giving him a wide experience of growing companies domestically and internationally in the banking, telecom and interactive media industries as an entrepreneur, corporate or VC backed senior executive. Daniel is a Mentor at 500 Startups, Plug&Play and French Tech.
Edit Page