Deep Dive into EMV
for Acquirers and Merchants


EMV Training covers various aspects of EMV contact and contactless technologies in terms of transaction flow, terminal and card parameters, key management, certifications and U.S specific rules and implementation practices.

In the initial part, training focuses on understanding basic fundamentals and key concepts of EMV, mostly used terms and algorithms, high level flows and compliance items for new EMV learners.

In the second part, training focuses on the detailed transaction flow by getting into detail of each EMV transaction step with comprehensive information from card, terminal, acquirer and issuer perspectives for both EMV contact and contactless. It also explains differences of contactless specifications.

In the third part, training gives information about U.S specific recommendations, rules and approaches with particular focus on acquirers and merchants. It defines various aspects of EMV implementation in the U.S such as acquirer contactless migration, U.S Common Debit, QuickPay and PINless debit transactions.
Helping participants to understand EMV key concepts, fundamentals, security, compliance and certifications as well as helping engineers to get into details of EMV transaction flows, security and key management.
Individuals with a basic to intermediate understanding of EMV technologies seeking a better understanding about EMV topics, particularly in the U.S acquirers, merchants, payment gateways, payment facilitators and tech companies.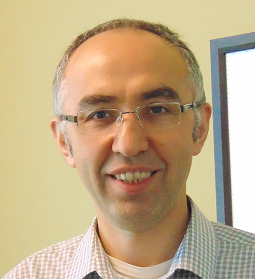 Product Director, Poynt
Erdal Yazmaci is highly-motivated professional with broad expertise in the EMV and payment systems. He was founder at Cardtek having 17 years of experience in various roles. He was a founding engineer developing EMV Level 2 kernel in 2002 which is being used by many terminal vendors in the United States and Europe. He provided 40+ EMV trainings globally to acquirers, issuers and tech companies including NXP, FIS and Vivotech. He took roles in business development, partner management and product management at Cardtek. He led Cardtek from a startup company to an international solution provider which was valued at $ 85 million USD in 2016. He currently works as Product Director at Poynt, based in Palo Alto.
Edit Page