Customer Due Diligence and AML Compliance
Course Duration - 1.5 - 2 Hours

Level - Intermediate

This course will cover the key pillars of implementing and managing an effective Customer Due Diligence and AML Compliance Program for electronic payments in your organization. It will also discuss the current changes in the marketplace, including updates to general purpose prepaid card programs, virtual currencies, due diligence of your customers and identification of beneficiary owners. In addition, the course will expose the new faces of AML and examine areas of Politically Exposed People (PEPs) that pose present and future challenges for regulated businesses and address the need to collect information on the natural persons behind legal entities.
Provide an overview of the five pillars of the Bank Secrecy Act (BSA) that need to be implemented with appropriate policies and procedures to ensure effective management and compliance of the AML regulations. Each participant will learn:
• The roles of FinCEN, OFAC and the USA Patriot Act and how they impact your business
• How to properly underwrite merchants and price for risk
• About monitoring for and completing currency transaction and suspicious activity reports
• How to monitor and audit a money service business
• What types of business are more likely to be involved with money laundering
• The new Customer Identification Program rules on prepaid cards
• How to recognize the new face of Money Laundering and how cash is digitized
• How Bitcoin and non-FIAT currencies are changing the payments regulatory landscape
• How to think like a crook to help you develop that "gut feeling"

The target audience for this course is managers and staff working in the payments industry, as well as start-ups that may be new to payments. The course is specifically designed for:
• Acquirers, ISOs, PSPs, Payment Facilitators and payment processors
• Electronic Payment Compliance Officers and executive management
• Bank Secrecy Act Officers and analysts
• Underwriters
• Internal Auditors
• Staff with BSA/AML oversight responsibilities
• Risk Managers
Global Vision Group Company Description:
Global Vision Group is a payments industry consultancy firm that provides creative, cost-effective solutions to strategic and tactical issues.
Our team is comprised of 12 professionals with experience and expertise covering the spectrum of disciplines in payment systems and business enterprise strategy.
To learn more please visit our website at www.gvgroup.net.
Meet the GVGroup Instructor
The Global Vision Group instructors for this course are uniquely qualified based on their extensive experience in working with domestic and international clients on numerous risk assessments and best practices implementation projects with merchants, payment processors, payment facilitators and acquirers. Global Vision Group is a "certified assessment vendor" for Visa's Chargeback Management, Fraud Management, Global Brand Protection, Global Risk Standards and Acquirer Risk Standards programs.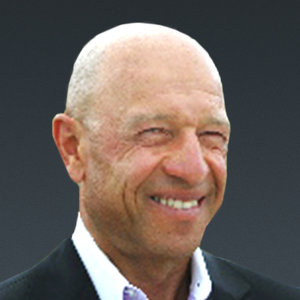 Executive Consultant
Prepaid products, merchant and acquirer business process evaluation
Armen Khachadourian is an Executive Consultant at GVGroup, providing extensive expertise across all our practice areas. Armen is a seasoned global payments expert with over 25 years of strategic, hands-on business experience in global payments systems and new business development. He brings knowledge of executive management, strategic planning, financial management, and business process improvement to GVGroup engagements, and his expertise in card products extends to issuance of credit, debit, prepaid and commercial cards. He also understands acceptance, and is an experienced manager of technology solutions, including development of connectivity products for payment cards, network policy, and third-party processor contract negotiation and problem resolution.
While at Visa, he developed Visa's business with government agencies, utilities, higher education, IRS, supermarkets, quick-service retailers and the U.S. Postal Service. In addition, He established the business to business (B2B) program in response to the U.S. General Services Administration's (GSA) Smart Pay Program and secured the purchasing card task orders for DOD, U.S. Postal Service, NIH and Veterans administration. Formed a special team to sign up key suppliers to accept Visa and pass the enhanced level data.
As a vice president of JPMorgan Chase's prepaid product in treasury services he developed the legal structure to issue € denominated debit cards in EU and issued prepaid cards to over 10 US Treasury Agencies, FEMA, Red Cross and a multipurpose Java chip based MasterCard Debit payroll card to the U.S. Navy and Marines.
Armen earned a BA in mathematics and an MS in computer science from San Jose State University, California. He authored the textbook Basics of Data Communications, lectured at College of San Mateo, and received an honorary teaching credential from the State of California. Armen is an accomplished marathon runner and tri-athlete, having completed seven Ironman competitions, and as a member of the United States National Masters team, represented the US at four world championships.
Edit Page